Innovative Thinking.
Infinite Possibilities.
About Us
Innovative Wealth Management is a leading financial advisory firm providing tailored financial solutions for our clients. Through our service, we analyse your financial situation, develop a financial plan, implement strategies and provide ongoing support and advice. We pride ourselves on providing objective advice and innovative solutions in light of changing economic and legislative times.
We believe that each family in Australia deserves to be free from debt and have access to the knowledge and tools required to become financially independent.
---
Our Values
We've identified three key business values which reflect how we view money and how we interact with our clients and partners:
People before progress – Our priority is achieving client goals by providing sound financial planning advice. We focus on building trusted relationships with our clients and associated professionals.
Excellence – We don't settle for 'decent' or 'better than before'. We seek excellence in determining complete holistic financial solutions for our clients. Excellence is rare to come by in this world and is the standard we measure ourselves against.
Playing to our strengths We deliver fantastic financial plans and achieve our client's life goals. We partner with trusted professionals (i.e. Accountants, solicitors etc.) in order to provide holistic financial solutions for our clients.
What you can expect from working with us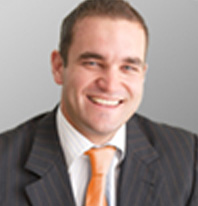 Jake Ruse
BCom (Eco & Fin), Adv Dip FS, MFAA, JP
CERTIFIED FINANCIAL PLANNER ®
MANAGING DIRECTOR
Authorised Representative of Charter Financial Planning AFSL 234665
Jake's priority is to deliver articulate and easy to understand financial plans. He believes the real challenge of financial advice lies in seeing the big picture and analyzing all the working parts. A financial plan is the backbone of any financial strategy which ensures success.
Read More
"I am really lucky to be doing this work. I get to work with people from all different walks of life. A big part of my role is educating clients on financial matters but I feel that clients equally give back to me by allowing me to share their life experiences. It is tremendously rewarding to assist clients in making good decisions and achieving their life goals. I know I'm successful when money becomes a positive influence in their lives." Jake began his financial planning career in 2001 working at AMP, whilst completing a degree in commerce (economics and finance) through University of Western Sydney and a Diploma in Financial Planning through Deakin University. After working as a financial planner for a number of financial institutions, including AMP and Hillross, Jake founded 'Innovative Wealth Management' licensed through Charter Financial Planning. As a CERTIFIED FINANCIAL PLANNER® Jake is qualified to provide advice in all the main areas of financial planning, specialising in retirement planning for self-funded retirees and personal protection strategies for the self-employed. Aside from advising, Jake has acted as a Lecturer and Tutor for University of Western Sydney and is a qualified mortgage broker. Having lived in a number of suburbs within Sydney, Jake currently resides in Miranda and has family ties in the Bankstown/Revesby region where he grew up. Outside of work Jake enjoys playing the guitar, fishing and travelling the world. Jake has been recognized for various achievements throughout his financial planning career to date including:
Wealth Professional Top 50 adviser 2012
AFA Financial Planner of the year finalist 2011& 2012
Finalist for Local Business Person of the Year 2010 & 2012
Finalist in the Local Business Awards 2010, 2011 & 2012
Susan Loane
BCom (Accounting) / BSc (Pharmacology), MFinPlan, JP
Financial Planner AFP ®
FINANCIAL ADVISER
Authorised Representative of Charter Financial Planning AFSL 234665
Susan is passionate about helping her clients create the lives they want by designing plans that make positive changes to their finances and lead to greater choices. She loves understanding how each person approaches and interacts with life:
Read More
'As a Financial Adviser, not only do I get to know my clients and understand what makes them tick but I get to join them on the ride to changing their lives for the better. It is an honour and privilege to share in people's lives this way, helping them to make the right financial decisions to achieve their goals and how they want to live.'
Susan began her career in Accounting with PricewaterhouseCoopers. She brings over 15 years' experience in accounting and financial services, including accounting practice, teaching, producing content and co-authoring texts for both private enterprise and government institutions.
In her various roles as an Accountant, Susan saw both the empowering and debilitating effects of financial choices and how they enable or inhibit the experience of life. She has complemented her knowledge and skills through a Masters in Financial Planning to better connect, share and empower her clients to make smart financial choices that allow them to live lives they value and love. As a female Financial Adviser, working with women to help them achieve financial security, independence and dignity is particularly close to her heart.
Susan is lucky enough to be the wife and mum of her precious tribe and embraces the challenge of a higher priority to 'walk the talk' and show those around her, especially her children, what a valued life looks like and how it might be done each day. She finds books delicious, coffee and wine divine and aims to carry less in every way so she is always ready for the next adventure.